Plan Your Website the Right Way
Build & Export Sitemaps
with Free Visual Tools
Plan and optimize your website in a professional manner. Keep the website owner, the designer, the developer and SEO professional on the same page. Streamline your website planning process, and improve your website's search engine visibility.
Login as guest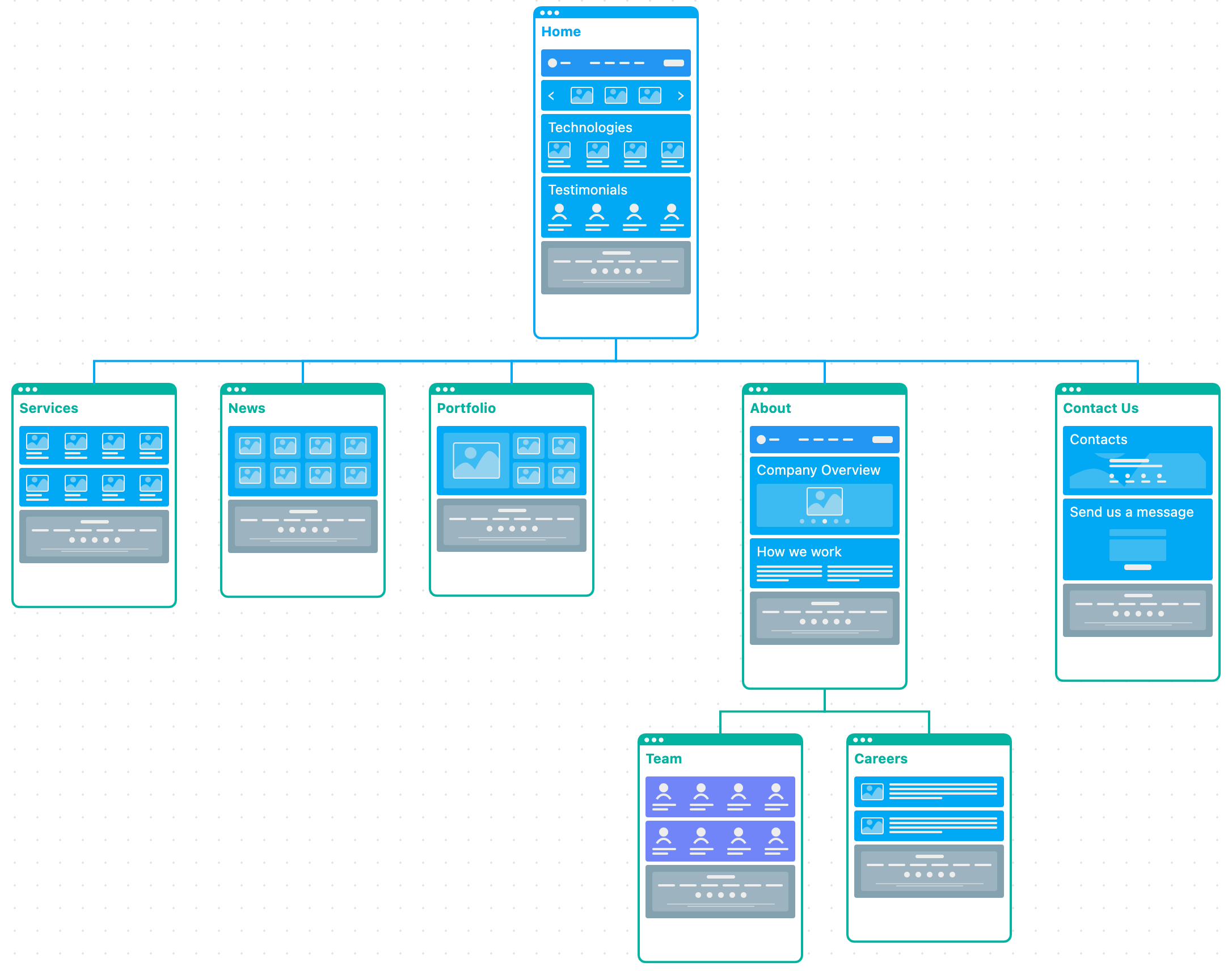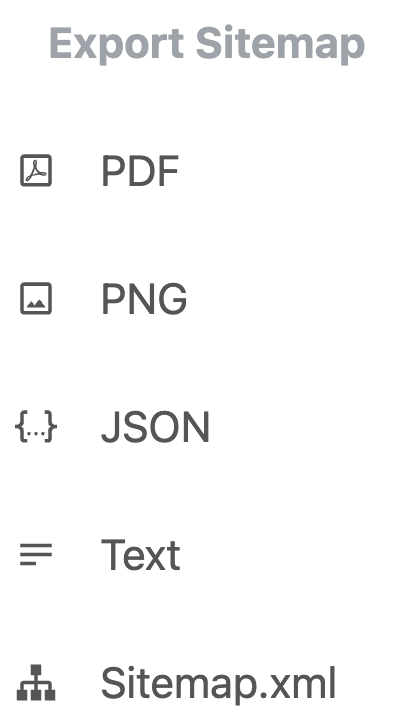 Effortless Export
Export Sitemap.xml and more
Generate sitemap.xml files that comply with search engine standards, making it easier for search engines to crawl and index your website. Improve your search engine rankings, increase traffic, and ultimately grow your online presence.
Effortlessly create sitemaps and download them various formats, with easy-to-use interface and intuitive visual tools.
Download your sitemap in PDF format for easy printing and sharing, or in PNG format for use in presentations
Download your sitemap in text and JSON formats, making it easy to import your sitemap data into other applications or platforms
Collaboration
Communicate with your team in Realtime
Everything you need to plan, create and collaborate on your website with ease. Start using our powerful tools to take your website to the next level, while keeping your team in the loop every step of the way. Collaborate with your team in real-time, to communicate with your team members and share your website planning progress. Easily invite team members to your project and work together to plan your website structure, ensuring that everyone is on the same page.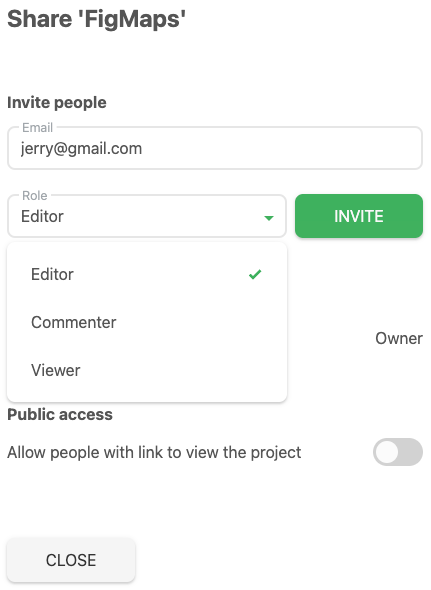 Everything in One Place
Import your website
Creating a sitemap has never been easier. Just enter your website address, and we'll do the rest. We'll crawl your website, extract all the necessary information, and generate a sitemap that complies with search engine standards.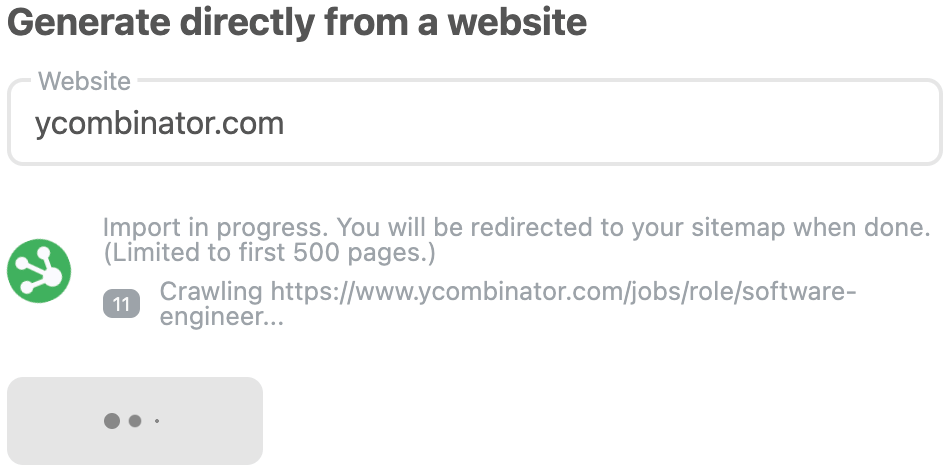 Keyboard Shortcuts to maximize your efficiency and workflow!
Our keyboard shortcuts can help you be more productive and get more done in less time. Give it a try and see how much time you can save - and how much more you can accomplish!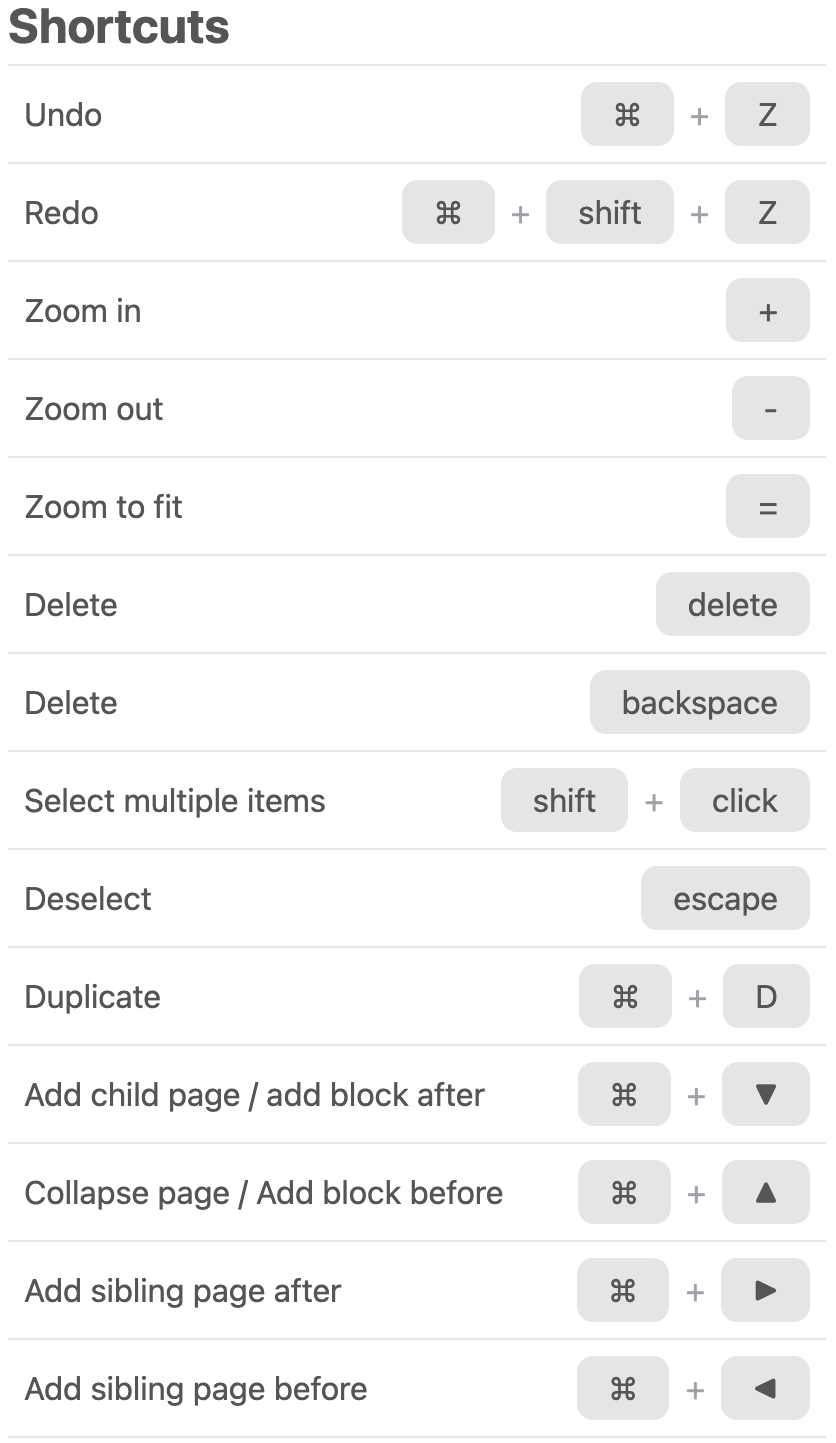 Time Travel with Project History
We know it's easy to make mistakes or change your mind. That's why we've created a project history feature that records all your actions and allows you to undo, redo, or restore a specific version of your project. This gives you complete control over your project, even after it's been completed.
Undo, redo, or restore any version of your project, recorded automatically to provide complete control and easy navigation. Improve your project management and productivity with our user-friendly interface, and never worry about mistakes or lost progress again. Try it now!

Separate Sections to keep things organized
Keep things organized and easily understandable for both you and your team.
Quick Prototyping with Wireframes
Create beautiful sitemaps quickly and easily. With wireframes, you can quickly create a rough draft of your website's layout and structure. Our blocks feature allows you to easily add pre-designed elements to your sitemap, such as headers, footers, and navigation bars. With our color picker tool, you can choose the perfect color scheme for your website, and our drag-and-drop tools make it easy to arrange and customize your sitemap.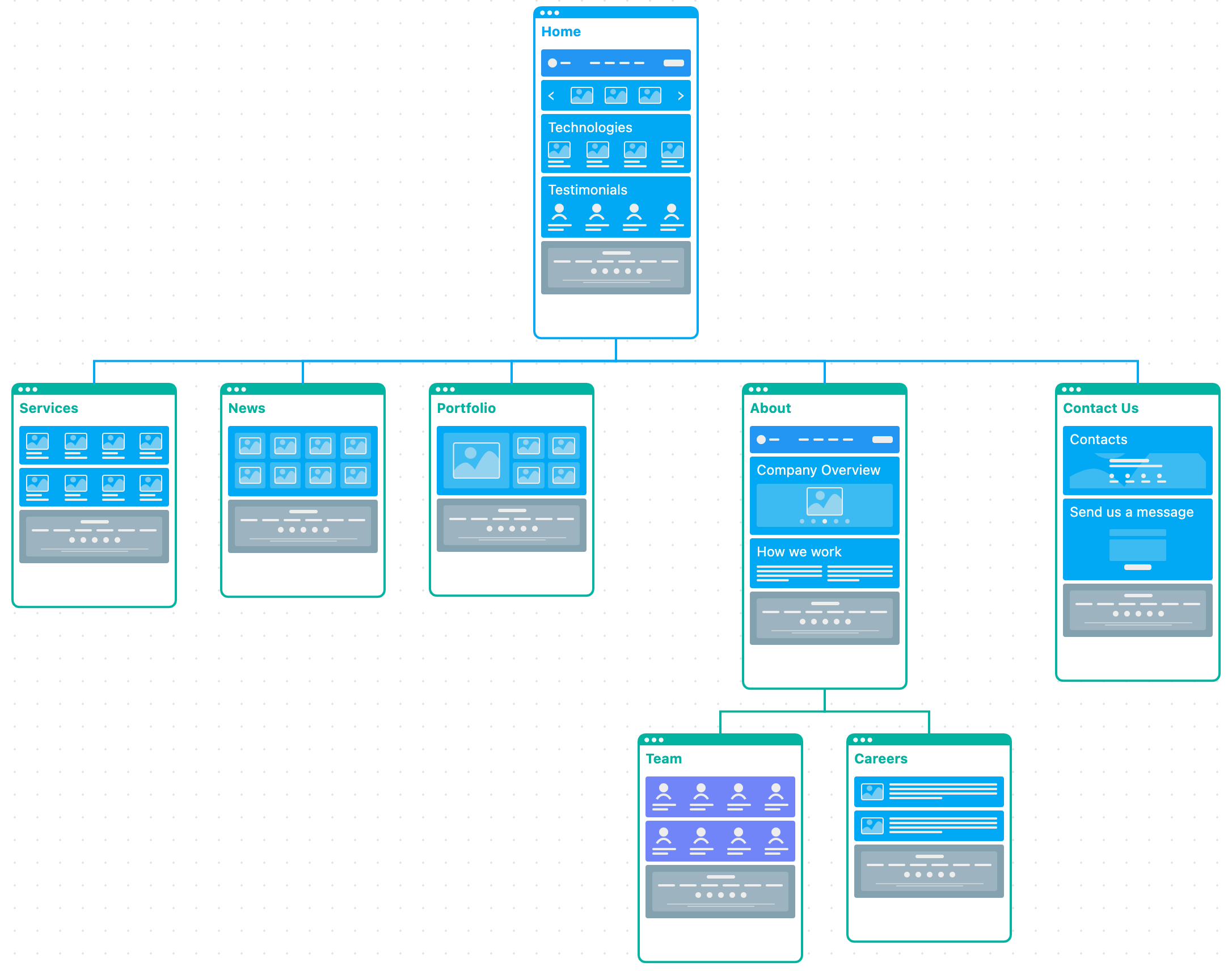 Quick Signup
Start Prototyping
Our signup process is designed to be simple and straightforward. All you need to do is provide a few basic details, such as your name, email address, and a password, and you'll be ready to go.
Login as guest